Completed

Beautification of our village's square.
Renovation of the Church of Saints Constantinos and Eleni by the Holy Bishopric of Kykkos-Tylliria.
Expansion of the cemetery.
Deepening of the fishing reserve, construction of a dock and a boat-yard.
Free student transport to our schools.
Bus transfer of local residents and holidaymakers to and from Nicosia at a cost of €1,50.
Opening of the Pyrgos – Limnitis roadblock.
Wave Breakers.
Construction of Community Buildings.
Construction of a Multiple-Usage Hall.
Change or expansion of the urban development zones.
Reconstruction of the bridge leading to the Pyrgos roadblock.
Creation of a Beachside Community Park.
Creation of a Beachside Community Park. 
Gentrification of the Agricultural Health Centre which was built in 1957.


VIDEO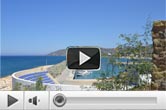 3D GALLERY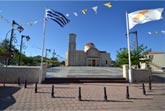 PHOTO JOURNEY